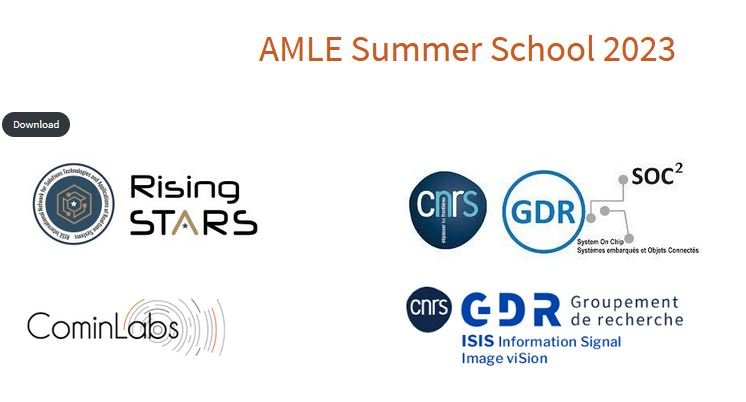 EXTRACT Coordinator, Eduardo Quiñones gave the keynote speech at the 2023 Adaptive Machine Learning at the Network Edge (AMLE) Summer School. His speech, entitled "Task-based Parallel Programming Models: The Convergence of High-Performance and Edge Computing Domains", took place on on 20 September 2023.
This five-day event took place in Lorient, Franc and was hosted by the EU-funded Rising Stars project, CominLabs, the CNRS Systems on Chip Group and the CNRS ISIS Group. The summer school covered key concepts and methods in design and implementation of edge processing systems for AI applications.
For more information about the event and the key note, visit the event page.
The program can be found below: